Professional advice
We help you choose the products and solutions that best suit your packaging needs.
Our Packaging Specialists: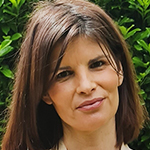 Cláudia Cunha
---
Tel. +351 967 975 875
E-mail: claudia.cunha@joseneves.pt
Areas: Cabeceiras de Basto, Celorico de Basto, Fafe, Felgueiras, Guimarães, Islands (Madeira and Azores), Mondim de Basto, Póvoa de Lanhoso, Ribeira de Pena, Vieira do Minho, Vizela.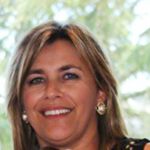 Conceição Azevedo
---
Tel. +351 939 028 061
E-mail: conceicao.azevedo@joseneves.pt
Areas: Carregal do Sal, Castelo Branco (all localities of this district), Castro Daire, Cinfães, Gondomar, Maia, Mangualde, Matosinhos, Mortágua, Nelas, Oliveira de Frades, Penalva do Castelo, Porto, Santa Comba Dão, São Pedro do Sul, Sátão, Tondela, Trofa, Valongo, Vila Nova de Gaia, Vila Nova de Paiva, Viseu, Vouzela.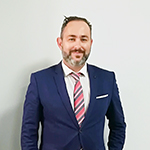 Jorge Aguiar
---
Tel. +351 915 427 398
E-mail: jorge.aguiar@joseneves.pt
Areas: Amares, Arcos de Valdevez, Barcelos, Boticas, Braga, Bragança (all localities of this district), Caminha, Chaves, Esposende, Melgaço, Monção, Montalegre, Murça, Paredes de Coura, Ponte da Barca, Ponte de Lima, Póvoa de Varzim, Terras de Bouro, Valença, Valpaços, Viana do Castelo, Vila do Conde, Vila Nova de Cerveira, Vila Pouca de Aguiar, Vila Verde, Galiza.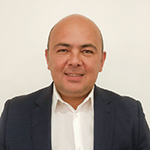 Paulo Marques
---
Tel. +351 925 100 616
E-mail: paulo.marques@joseneves.pt
Areas: Districts of Beja, Évora, Faro, Leiria, Lisboa, Portalegre, Santarém or Setúbal.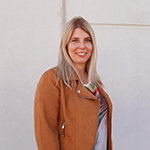 Rosana Coutinho
---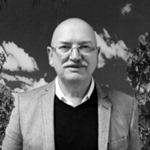 Soares Correia
---
Tel. +351 939 028 057
E-mail: soares.correia@joseneves.pt
Areas: Alijó, Amarante, Armamar, Baião, Guarda (all localities of this district), Lamego, Lousada, Marco de Canaveses, Mesão Frio, Moimenta da Beira, Paços de Ferreira, Paredes, Penafiel, Penedono, Peso da Régua, Resende, Sabrosa, Santa Marta de Penaguião, Santo Tirso, São João da Pesqueira, Sernancelhe, Tabuaço, Tarouca, Vila Nova de Famalicão, Vila Real.
Customer Service:
Filipa Freitas
Assistant of Cláudia Cunha and Soares Correia
---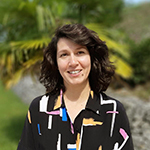 Isabel Cunha
Assistant of Conceição Azevedo, Jorge Aguiar and Rosana Coutinho
---